Transform Your Home with Luxury Vinyl Planks in Wooster, OH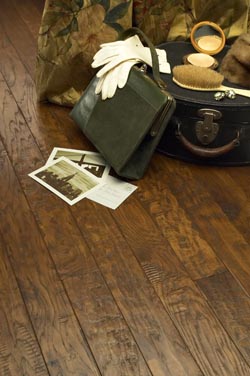 Improve the strength, beauty, and value of your home with products and services from Martin Interiors Flooring America. We are your source for luxury vinyl planks in Wooster, OH. At our showroom, you will find a stunning selection of flooring. Visit us and turn your ideas for the perfect home into reality. Our team is here to help at each stage of your project.
The Advantages of Luxury Vinyl Flooring
Luxury vinyl plank, often abbreviated as LVP, successfully unifies form and function to create a versatile flooring surface. With its durability and lasting aesthetic appeal, it has become a favorite among homeowners. There are many benefits to choosing this flooring, including:
Nature-Inspired Designs: One of the standout features of LVP is its resemblance to natural, solid hardwood. This flooring material is available in the appearance and texture of popular wood species, such as spruce and mahogany. It allows a variety of rooms to attain a majestic ambiance, including moisture-prone spaces like the bathroom, kitchen, or basement.
Lasting Strength: Luxury vinyl plank floor is designed and built to last. It has a hard and solid surface that has a distinct composition. This allows this flooring to absorb the impacts of foot traffic, drops, and scrapes. In turn, it is less likely to sustain damage and will instead maintain a beautiful appearance for years to come.
Ease of Maintenance: One of the most attractive features of LVP is its resistance to water. The surface of this flooring is non-porous. As a result, dust, dirt, and most liquids will clear away easily. You will spend less time and energy cleaning luxury vinyl floors, allowing you to do more of what you enjoy.
Indoor Comfort: Luxury vinyl plank is a thick flooring material, which gives it great insulating properties. It disperses heat easily, which improves the efficiency of your heating and cooling systems. The thickness of LVP also allows it to absorb sound, which will enhance the acoustics of busy spaces like the living room or hallways.
Your Home Flooring Specialists
You deserve picture-perfect interiors. Let us be your guide. Our showroom has teamed up with the leading manufacturers to offer a large, extensive catalog of LVP flooring. You are welcome to visit our showroom and view samples of what we have to offer — everything is ready to order. If you aren't sure where to take your project, we're here to provide support. Our in-depth consultations ensure you can turn interior design ideas into solid plans.
When it's time to put your plans into motion, let us handle all of the details. We have an in-house team available to facilitate luxury vinyl plank floor installation services. Our flooring experts work quickly and carefully to ensure your new flooring looks great and will stand the test of time. With us, you get to enjoy your new floors as soon as possible.

Contact us to learn more about our selection of luxury vinyl planks. We proudly serve customers in Wooster, OH, as well as Orrville, Doylestown, Rittman, Smithville, and the surrounding area.