Blinds in Wooster, OH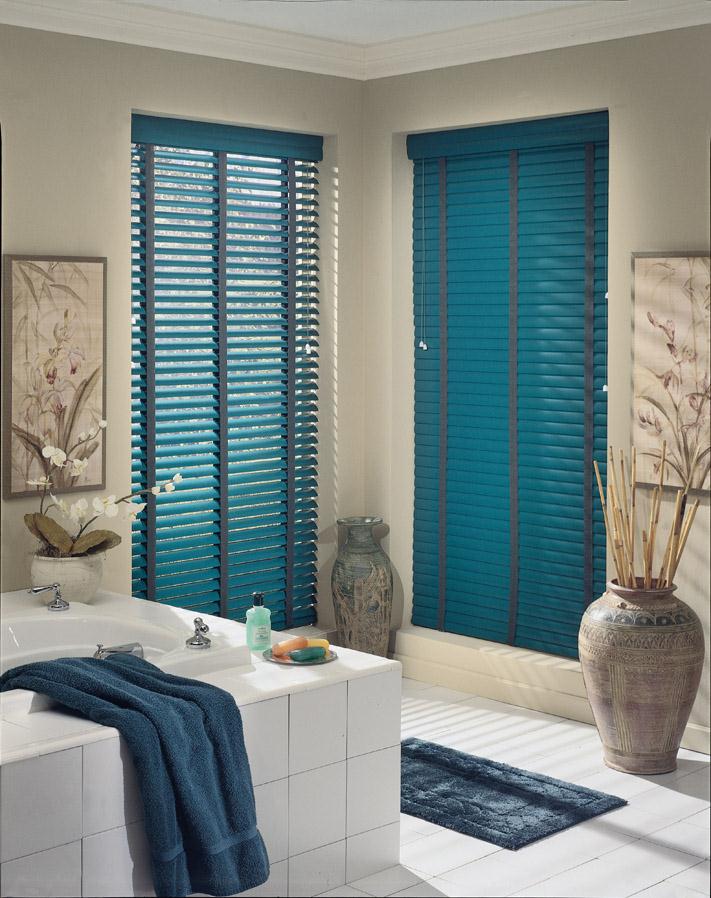 Keep your home stylish and efficient when you come to us for new window coverings. Our store is proud to offer a full array of options including shades and blinds in Wooster, OH. We regularly provide window coverings to clients that need non-standard sizes. Come to us for a selection of reputable brands in colors and even patterns to match every design choice. We work alongside you to create the look you've been wanting for years with the quick addition of shades. Make a change you will notice day and night by adding new blinds from our reputable store.
Our showroom may focus on flooring, but we perform a variety of other services. The selections of window blinds we have in store are sure to blow you away. Come meet with one of our design experts to go over all of your options, look at samples, and come up with a plan of action for finding the right blinds to suit your tastes. We even help you with other aspects of your interior design to make sure you have a cohesive look that accurately reflects your sense of self. Let us help you get the look for your space that you deserve.
Benefits of Updating Your Windows
Adding any type of blind to your home provides an element of style and beauty to your space that simply doesn't exist when your windows are bare. It is highly advisable to consider window coverings not only for the style but also for the function. Privacy is essential, even if you live in an area of Wayne County where homes are far apart. We are able to work with windows of all types and sizes. The benefits of adding new wood or vinyl blinds to your home include:
Keeping Sunlight from Discoloring Your Furniture & Floors
Saving You Money in Energy Costs
Stopping People from Seeing inside Your Home
Allowing You to Control the Amount of Light in Your Space
Creating an Added Barrier between You & the Neighbors
Decreasing Strain on Your Eyes When Reading or Watching Television
Adding to the Perceived Value of Your Home
Matching Your Design Style
Covering Imperfections on Your Window Glass
Wooden Blinds Add to the Style of Your Interior
Wood blinds can add to the beauty of your home, especially when your space features wood throughout its design. While you may only think of blinds as a simple way to block out the light, they can also be a design feature that complements your home's architecture. Wood blinds are available in a number of finishes so that you can choose the look you most prefer. From the look of bamboo to rich mahogany to everything in between, wood blinds could be just what you are looking for. Some people may be surprised to learn it, but the right window blinds can actually increase the value of your home. Wood is so long-lasting and so elegant that it can actually have an impact on the resell value of your house. Prospective buyers know that if the blinds are of high quality, they won't have to spend the money themselves to upgrade them or worry that they'll break shortly after moving in. Invest in your home today with new blinds whether you want to sell your home or simply desire a more enjoyable environment.
Sliding glass doors and tall, wide windows can be particularly difficult to cover. No one wants to spend extra money on gigantic vinyl blinds that become frail with size. That is where vertical style blinds come into play, with their wide individual sections and ease of use. They even come in wooden varieties so you can get the same level of elegance for your larger windows. This style also comes in vinyl and fabric varieties, ensuring that you can match your new blinds the style of your home. One thing that sets verticals apart from other blinds is the price. They are easily among the most affordable options for windows in each of the materials in which they are available. This is due to the simplicity of the mechanisms involved, which also makes them extremely easy to operate. Being a side-to-side in function, it is a simple matter of grabbing the lead and pulling the blinds into the position you want them. This is the perfect solution for homes with small children or the elderly who might have trouble operating venetian-style coverings.
Free In-Home Estimate for Window Coverings
Get accurate price estimates for the price of your new window coverings when you come to us for new blinds. Our company is proud to offer a range of options including shades and blinds of all types. We are pleased to provide you with an expert opinion concerning your home update. Our professionals consider a number of factors in calculating your estimate including the side of your windows, the coverings you plan on choosing, and the number of windows you are covering. Depend on our team to find you the perfect blinds at the right price.



Look no further than Martin Interiors Flooring America for all of your window coverings. Contact us today to schedule a free in-home estimate to discuss a refresh of your windows. We are proud to serve clients in Wooster, Orrville, Doylestown, Rittman, and Smithville, Ohio.