Upgrade Your Home with Wood Look Tile in Wooster, OH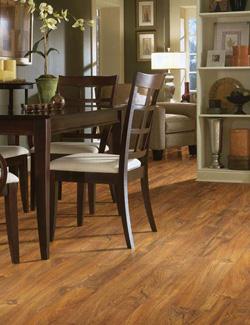 Refresh the look of your home with gorgeous wood look tile in Wooster, OH. At Martin Interiors Flooring America, we offer a variety of flooring options to improve your home while providing exceptional design aesthetics that work with any décor. No matter what surface you choose, know that it will look incredible and last for years after our team handles the installation. Visit our showroom to discover the huge assortment of flooring we have available and find the right tile surface that works with your design plan.

Long Lasting Durability
With wood plank porcelain tile, not only do you get a surface that looks astonishing but you also gain a floor that is robust and will last for years. Tile is nearly impervious to moisture and will not expand or contract when exposed to high levels of humidity. This means you can add a wood look to rooms like your bathroom or basement without the risk of your floor warping from the moisture.
Additionally, tile is very easy to maintain. Most messes wipe away quickly with a low risk of your surface staining. This ease of maintenance means that even in a hectic kitchen, your wood plank ceramic tile will preserve its stunning look.

Choose from Countless Designs
Are you looking for the regal appearance of oak? Or would you prefer the warm and inviting look of pine? No matter what aesthetic you are trying to attain, we have a tile plank to match.
We offer a near limitless number of patterns and colors to choose from for your new floor. This way you can find a porcelain or ceramic wood tile that fits perfectly into the aesthetic and décor of your home.
If you are unsure of what colors or design would work for your new floor, then we are here to help. Our flooring experts will work with you to determine what colors would work best with your décor and will help you explore our vast collection to find the right solution for your home.

Professional Installation
After you choose your new surface, let our team take care of the installation. Our professional team has the equipment and experience needed to properly prepare and install your ceramic or porcelain wood tiles into your rooms. This way your new surfaces will look amazing as well as provide the longevity and durability that you expect from a tile floor.


Contact us when you are looking for a tile flooring solution to improve the look of your home. We proudly serve Wooster, Orrville, Doylestown, Rittman, and Smithville, OH, as well as the surrounding areas.